Ontario Liberals to Elect New Leader Through Direct Vote
New system will modernize leadership process, allow more Ontarians to have a say in Ontario's next Premier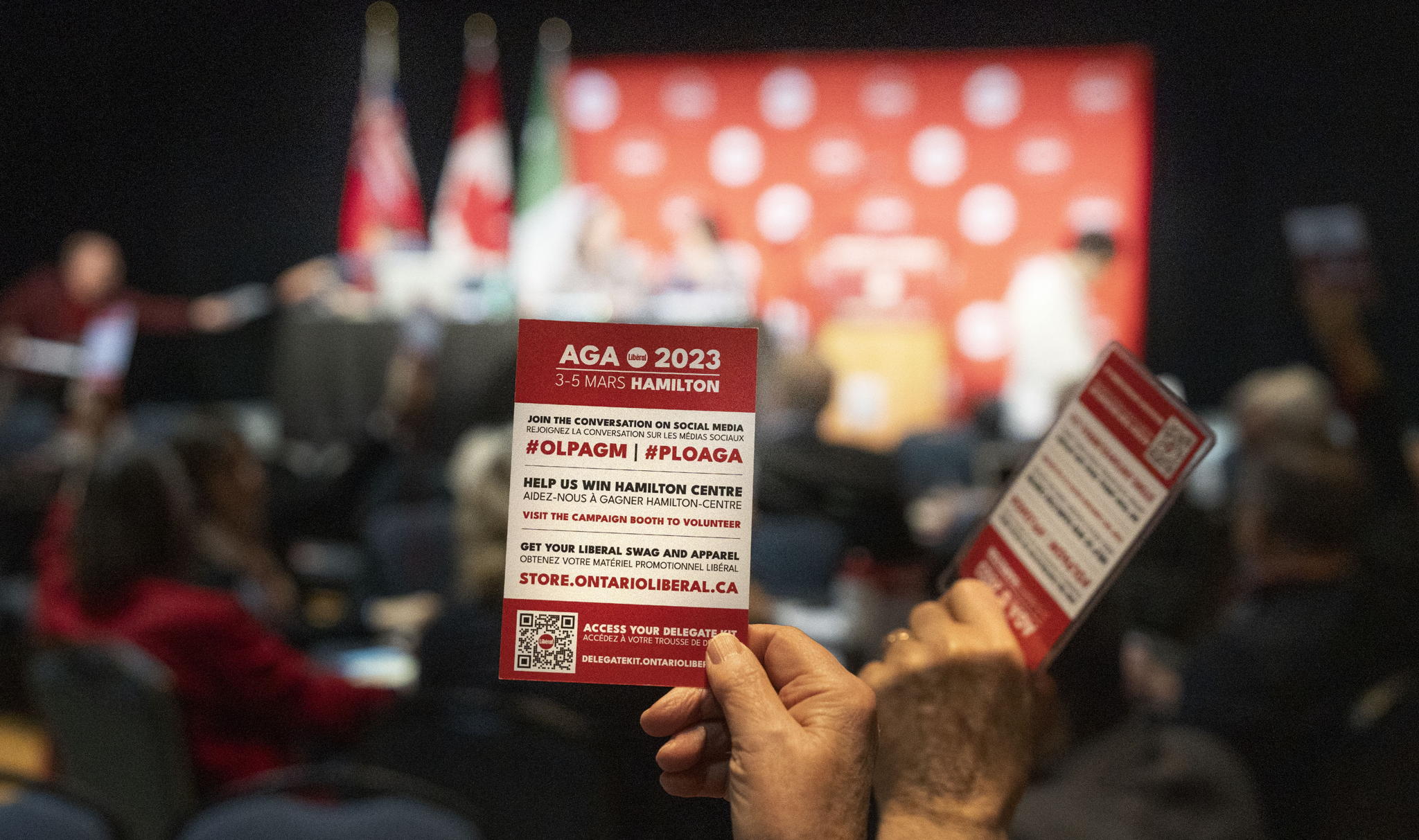 FOR IMMEDIATE RELEASE
​March 4, 2023
HAMILTON, ON – Today, at the Ontario Liberal Party's largest Annual Meeting in over 20 years, party members voted to adopt a new system for electing their next Leader.
Under the new leadership election system, each constituency association shall be allocated 100 points, to be awarded to leadership candidates based on the proportion of support they receive. Members will directly cast their votes for their preferred Leadership candidate using a ranked ballot, giving every member a say in the election of a new Leader.
"I am happy to see Ontario Liberals overwhelmingly vote in favour of modernizing the way we choose our Leader," said John Fraser, Interim Leader of the Ontario Liberal Party. "All Ontario Liberal Party members will have a more direct role to play in picking Ontario's next Premier."
In continuing to recognize the unique and important roles youth play in our party and in the future of Ontario, party members have also voted to allocate 50 points to each Ontario Young Liberal student club.
"There is a lot of work ahead of us and today's outcome shows that our party is ready to roll up our sleeves and get to work," added MPP Fraser. "I know that Ontario Liberals, from every corner of our province, are excited to elect a new Leader, because unlike the NDP, the Ontario Liberal Party will have a competitive leadership race. One that will take us to every corner of our province, see us sign up thousands of new members, and most importantly, have conversations with Ontarians about what matters the most to them."
At the Annual Meeting, party members will also elect a new President and Executive Council, who will determine the timeline and additional requirements of the leadership election process.
---